An Alabama man was killed Saturday morning in an explosive crash on U.S. Route 41 in Florida when a vehicle rear-ended the gasoline tanker truck he was driving, according to authorities and local reports.
The crash happened around 2:43 a.m. on the southbound lanes of Route 41 near Bloomingdale Avenue in Hillsborough County, the Florida Highway Patrol said.
The 2020 Kia Stinger, driven by a 23-year-old man, struck the back of the tanker, which immediately exploded before striking a utility pole, FOX13 Tampa reported, citing an FHP report.
The KIA sedan veered off the roadway and flipped over following the impact, according to the report.
ILLINOIS STUDENT SMILES, GIGGLES AFTER KILLING COUPLE IN DUI CRASH: VIDEO
Troopers shared photos from the scene of the charred tanker truck on the shoulder of the roadway.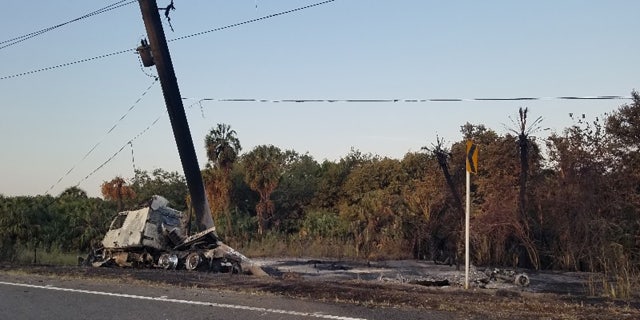 The 49-year-old driver of the tanker, from Montgomery, Alabama, died in the crash, troopers said.
US FIGHTER JET CRASHES NEAR MAJOR MILITARY BASE IN SOUTH KOREA
The 23-year-old in the KIA suffered serious injuries. An update on his condition was not immediately available.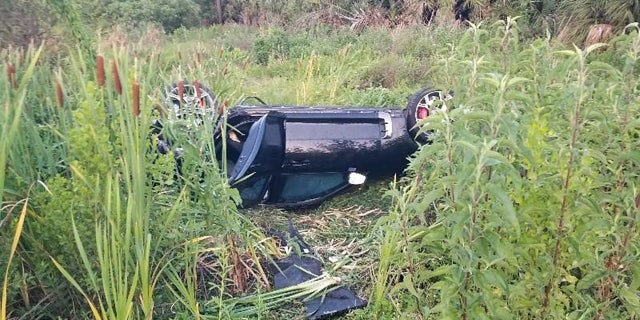 The FHP later shared video showing two Dodge Chargers whose drivers authorities say witnessed the crash and asked the drivers of those vehicles to contact troopers.
Authorities did not immediately provide further details about the crash.