Tabassum Fatima Hashmi, also popularly known as Tabu, is considered one of the finest actors in Bollywood. When the Drishyam star made her debut as a child in Bazaar (1982) and Hum Naujawan in 1985, it set into motion what was going to be a Bollywood career like none other.
Soon after her mesmerising debut, the young starlet started appearing in several Bollywood films of various genres. From Maachis to Kalapani, Astitva, Chandni Bar, Maqbool and Cheeni Kum, Tabu has received massive praise for her ability to play diverse roles in films. Unlike many mainstream Indian artists, Tabu showed the courage to experiment and constantly redefine herself as an actor.
But despite this holistic combination of beauty, brains and more importantly a more than satisfying career, much like the characters she chooses to play, Tabu's personal life too, exists in a grey area of sorts. She never got married, in fact, she chose to remain single, and at 52 remains to be one of the most dazzling divas who never found love, at least for the public eye.
The star has been rumoured to be romantically involved with many fellow actors such as Sanjay Kapoor, Akkineni Nagarjuna and Ajay Devgn, but the enigma that her relationship status is, has bothered fans through the four-decade-long career, and even moreso in today's mediatised lives of stars.
Tabu's not-so-hush-hush love life
Tabu's first public affair was with Sanjay Kapoor. With his charming looks and appeal, the actor definitely stole Tabu's heart and vice versa.  After his debut film Prem in 1995, Sanjay and his co-star, Tabu were spotted together on a number of occasions. However, their time together was quite short-lived. Speaking about their relationship in an interview with The Times of India, Kapoor said, "I was dating Tabu at that time initially, but by the end of it, we were not talking to each other."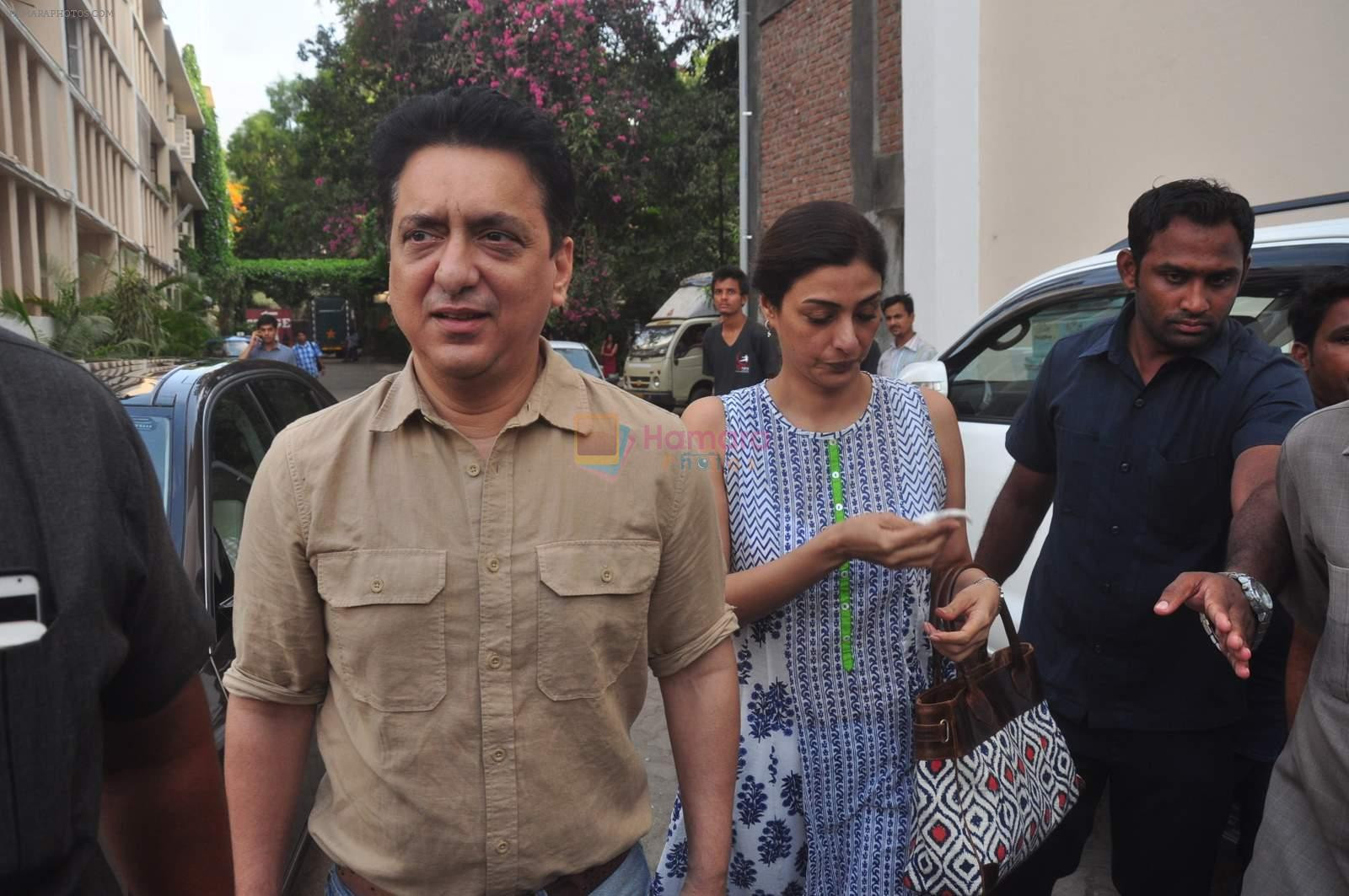 Popular director Sajid Nadiadwala was also rumoured to be in an on and off affair with Tabu. Back in the 1990s, after his wife's demise, Tabu and Sajid's friendship grew, until Tabu left and reportedly started seeing the married South Indian superstar, Akkineni Nagarjuna.
Nagarjuna and Tabu's alleged relationship went on for a decade. Although both of them remained tight-lipped about the nature of their connection, back in 2017 Nagarjuna revealed that Tabu will always be his "beautiful friend."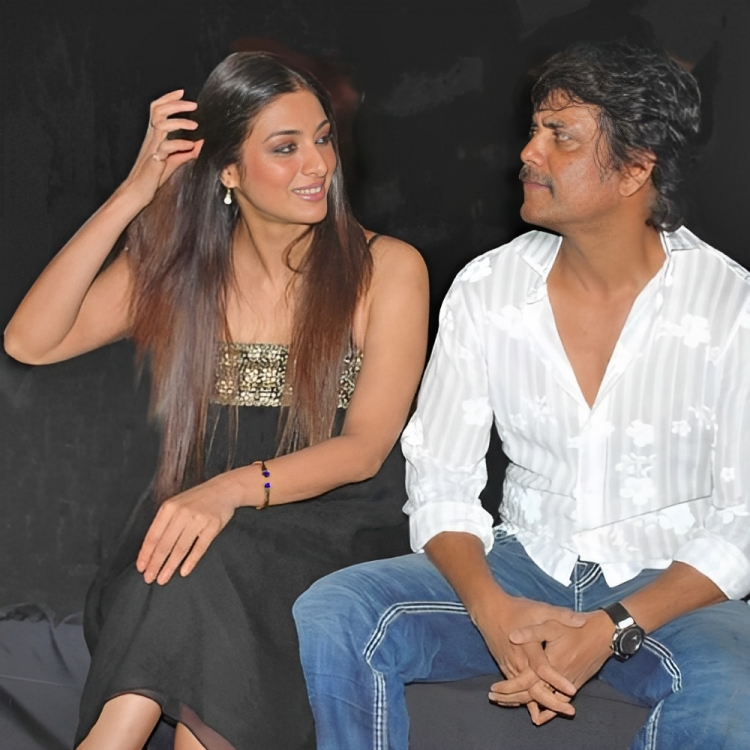 Despite the fact that Nagarjuna was married at the time of his rumoured affair, his wife shares a cordial relationship with Tabu. In 2006, she told Mumbai Mirror, "When there are real concerns like the explosions and the flood impacting Mumbai, are people truly asking what Amala's closest friend is doing at her home? It's heartbreaking. Nobody should care what occurs in my house. "I am content."
While Tabu has never openly talked about any of these aforementioned relationships in depth, she does take pride in being single and being content with life.
Why is Tabu still single?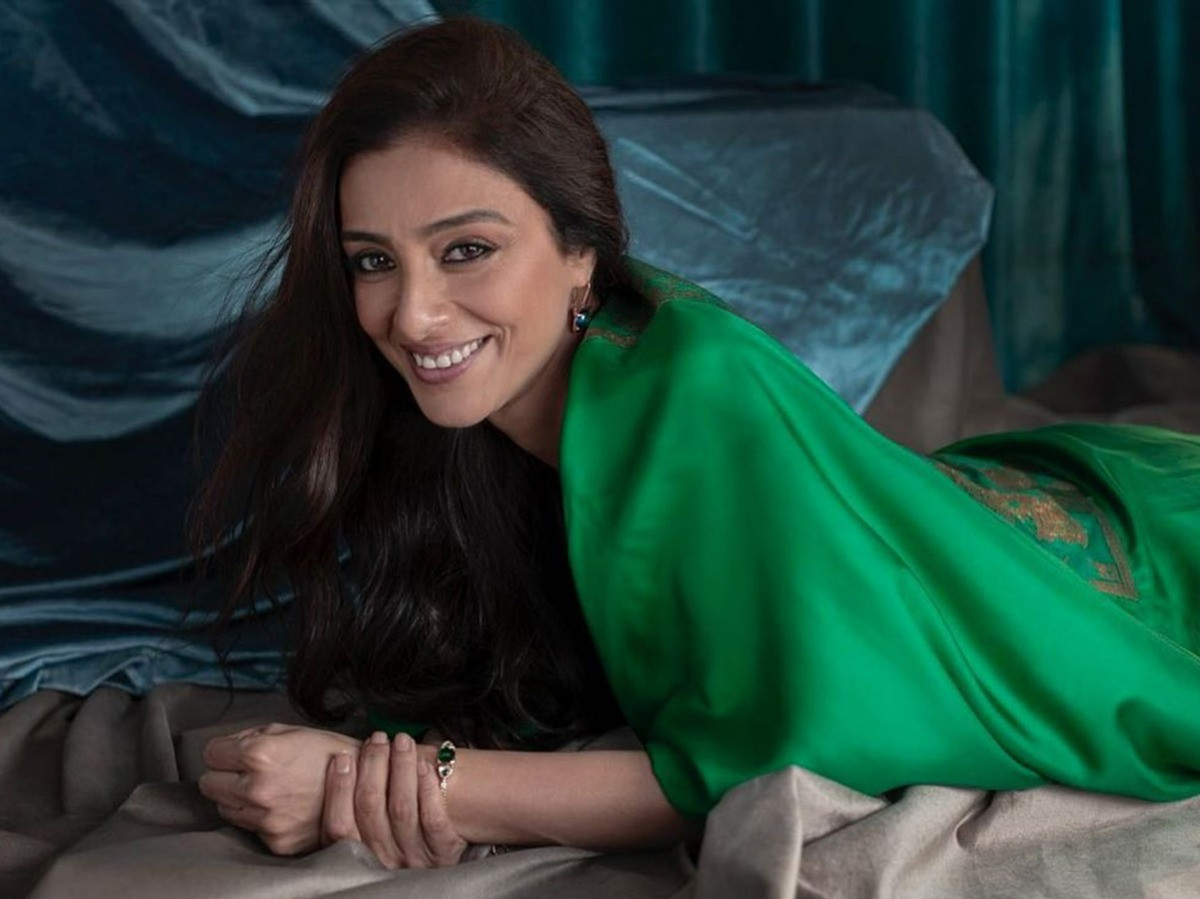 Well, the answer might appear to be quite simple: she doesn't want to be married. But, unfortunately, Tabu's interviews tell another story. Over the years, the Andhadhun star has addressed her singlehood multiple times, yet has failed to satisfy her fans.
In an interview with India Today in 2014, Tabu opened up about the eerie focus of the media on her dating life. "People are going to make perceptions about you and your life, and I have absolutely no control over that," she said, adding that she does in fact face the pressure of settling down. "I don't think there is anybody who hasn't gone through pressure because of that. I would be lying if I say that there is no pressure at all. Of course there has been. But I feel everyone has a different set of circumstances to deal with and I just attribute my singledom to that."
At the Jagran Film Festival in 2018, Tabu was asked by an audience member to reveal one moment she felt being single was the best thing. "Every moment," she responded. "Because I don't know the other side, right? So how can I say this is better, or that is better? Only when I experience that, then I will understand which feels better. I've never been married, so I don't know how good or bad it is."
In the same year, Tabu also highlighted the stigma surrounding single women in a discussion with Hindustan Times. "I do not think single is a bad word. There may have been a stigma attached to being single in the past, but not anymore. Your happiness comes from many things unrelated to the status of your relationship. On your own, you can deal with your aloneness, but with a wrong partner, what could follow would be worse than any kind of loneliness."
When asked about her relationships, Tabu said, "A man-woman relationship is a complicated thing. When we are young, we know love. Then we grow, have new experiences, get independent, and outgrow some things."
She further added, "I was working and wanted to see the world on my own. If I'd given it all up, it'd have been a disservice to me and my abilities. An ideal relationship is when both individuals grow by being in each other's lives. Relationships are meant to liberate, not stifle. I know my thinking is a bit different. For instance, I have never thought of men and women as different in a relationship. Does gender matter over the individual people you are?"
While most of Tabu's interviews indicate that she does not regret being single, some of the star's statements suggest that she still believes she has not found the right partner, and perhaps the perfect 'relationship' that allows her to grow and be free.
Is Ajay Devgn to blame?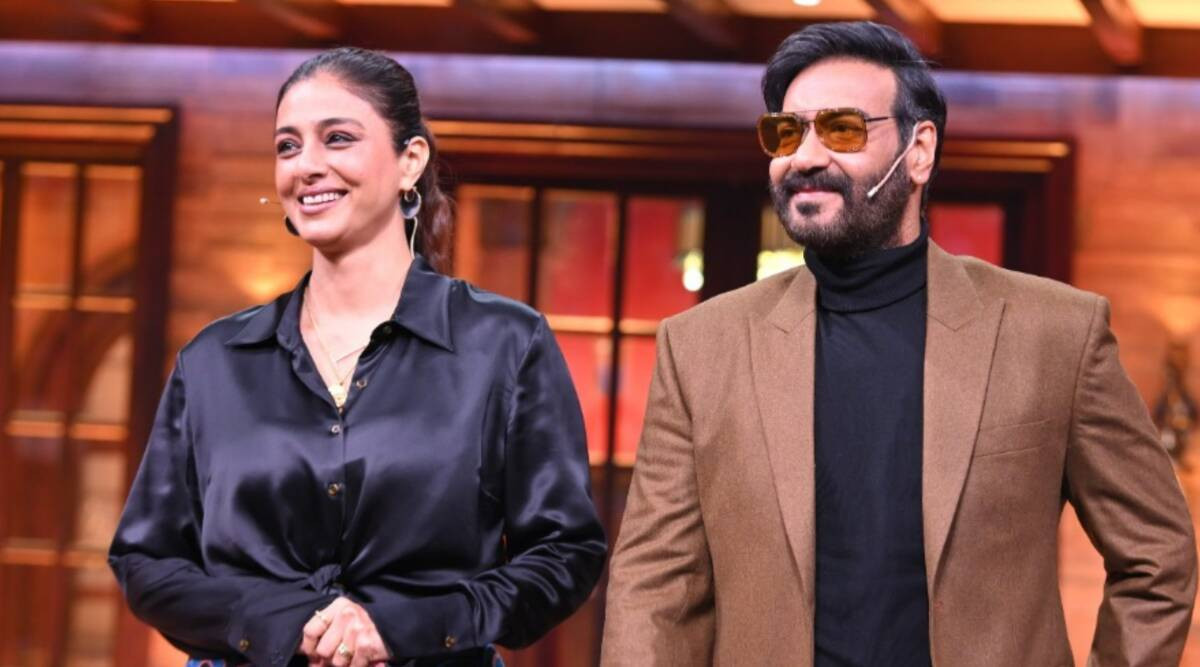 The Bholaa co-stars are not only one of the most sought-after duos onscreen, but many people seem to think Tabu shares a profound fondness for Ajay Devgn, which keeps her from settling down with anyone else.
In 2017, Tabu told the Mumbai Mirror, "Ajay and I have known each other for 25 years. He was my cousin Sameer Arya's neighbour and close buddy, a part of my growing-up years, and that laid the foundation of our relationship. When I was young, Sameer and Ajay would spy on me, follow me around and threaten to beat up any boys who were caught talking to me."
Before concluding, the star mentioned how Devgn might be the reason she's single. "They were the big bullies and if I am single today, it is because of Ajay. I hope he repents and regrets what he did."
Speaking to Filmfare in 2023, Devgn also acknowledged his friendship with Tabu. "We both go way back; I have known her since we were 13-14 years old," he said. "Our friendship has the perfect balance of trust alongside cursing each other out. There is a certain comfort zone. I think that equation has never changed. It has remained the same over the years."
 Although Devgn is happily married to fellow actor Kajol for aeons, Tabu and his playful responses have triggered a massive fan theory about the two sharing some unrequited love in the past, due to which Tabu has still not found "the one".
Over the years, Tabu's love life has become a spectacle and a hot topic of discussion. Tabu also has been the target of various absurd fan theories online. But, none of them hold any authentic source or proof. To date, the dazzling icon remains a mystery for many curious souls, and even with her decade-long-acting career and remarkable triumphs, her life is reduced to a simple question that every woman encounters; 'why are you still single?'
Have something to add to the story? Share it in the comments below.