FIRST ON FOX: The FBI is revealing how one tipster's phone call on Tuesday evening led to the arrest of an illegal immigrant in Texas accused of killing five of his neighbors.
Francisco Oropesa, 38, was taken into custody on Tuesday evening in the Cleveland, Texas area by the Border Patrol Tactical Unit. During a press conference, the FBI said that it received a tip at 5:15 p.m. which led to an arrest at 6:30 p.m.
Oropesa is accused of killing five of his neighbors in Cleveland before midnight on Friday after a person who lived nearby asked him to stop firing a rifle in his yard in order for his baby to sleep.
The San Jacinto County Sheriff's Office said that after the conversation, Oropesa allegedly entered the neighboring home and killed five of the 10 people inside, including an 8-year-old.
TEXAS MASS SHOOTING SUSPECT ACCUSED OF KILLING FIVE NEIGHBORS TAKEN INTO CUSTODY 'WITHOUT INCIDENT'
FBI Deputy Assistant Director of Criminal Justice Information Services Timothy Ferguson told Fox News Digital in a phone call that a tipster called the agency's tip line and spoke to a threat intake examiner on Tuesday evening with information that ultimately led to the arrest of Oropesa.
"The threat intake examiners took the call and spoke to the caller and for a short period of time, conducted their research and analysis and sent the lead or the tip to the Houston field office," Ferguson said.
Once the tip was sent to the FBI's Houston field office, the agency took action on the tip, he added.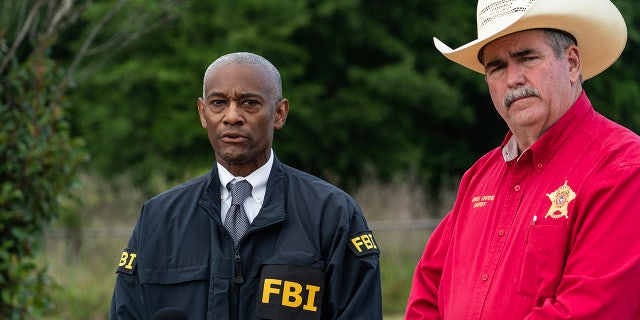 Located in Clarksburg, West Virginia, the FBI's National Threat Operations Center handles tip line calls, including ones for the Cleveland shooting. In this case alone, the National Threat Operations Center received "just over 170 tips," Ferguson said, not including tips sent to the agency's local field office directly.
In a "major case" such as the Cleveland mass shooting, Ferguson said that a "triage protocol" is established to allow the public to go through a phone tree to select the specific incident that they're calling to report information on. From there, Ferguson said the call will go to a threat intake examiner.
CLEVELAND, TEXAS, SHOOTING SUSPECT REMAINS AT LARGE; $80K REWARD OFFERED FOR ILLEGAL IMMIGRANT TURNED FUGITIVE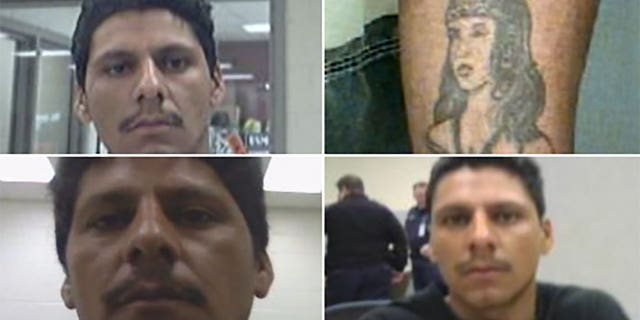 "Thank you to the person who had the courage to call in this tip. We always said it wasn't a matter of 'if' but 'when' he would be captured, and we're glad this evening was that 'when' we've all been waiting for," FBI Houston Field Office Special Agent in Charge Jimmy Paul said.
Oropesa, a national of Mexico, is an illegal immigrant who was previously deported at least four times, a source from U.S. Immigration and Customs Enforcement told Fox News.
The deceased victims were identified as Sonia Argentina Guzman, 25, Daniel Enrique Laso Guzman, age 9, Diana Velazquez Alvarado, 21, Julisa Molina Rivera, 31, and Jose Jonathan Casarez, 18. 
MEXICAN NATIONAL WANTED IN DEADLY TEXAS SHOOTING OF 5 NEIGHBORS 'COULD BE ANYWHERE,' SHERIFF SAYS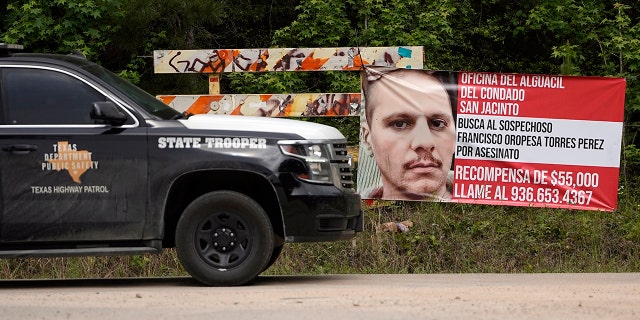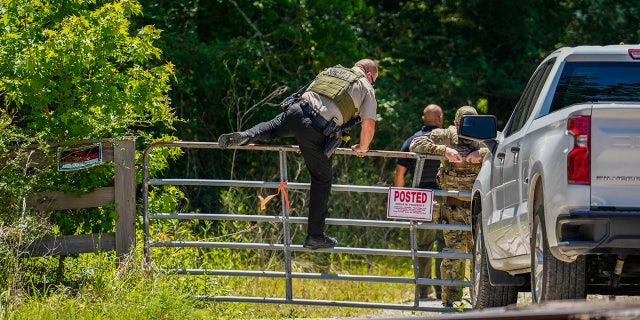 San Jacinto County Sheriff Greg Capers said during the press conference that the suspect was found hiding underneath laundry.
"Bottom line is we now have this man in custody. He was caught hiding in a closet underneath some laundry," Capers said.
Capers said that the family can "rest easy" knowing that the suspect was found, adding that "he will live out his life behind bars for killing those five."
CLICK HERE TO GET THE FOX NEWS APP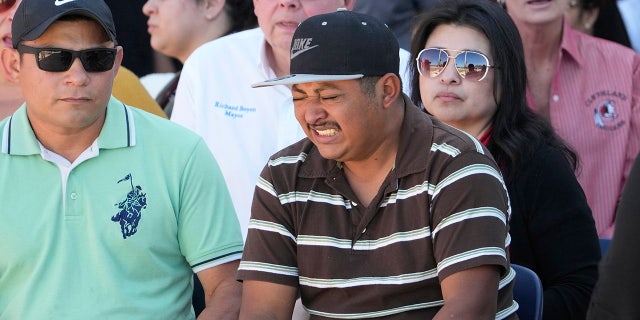 He said that the $80,000 reward will go to the individual who called in the tip which led to an arrest, adding that Oropesa will be charged with five counts of murder with a $5 million bond.
Fox News' Danielle Wallace, Bill Melugin, and Brie Stimson contributed to this report.