Israeli authorities say that an attack in Tel Aviv has left multiple people injured and three people dead after a car rammed into a group of people.
The attack happened on Friday and police say that a car hit a group of people in Tel Aviv near a seaside park and flipped over. The driver of the car was shot and killed by police, according to an EMT who was on the scene. Officials identified the driver as a 45-year-old who's a Palestinian citizen of Israel.
At least five Italian and British citizens were injured in the attack, according to officials. Among those injured are a 74-year-old man and a 17-year-old girl.
Israel's rescue service said that a 30-year-old Italian man was killed in the attack.
The Israeli Foreign Ministry said the incident was a "terror attack."
ISRAEL LAUNCHES AIRSTRIKES ON HAMAS TUNNELS AND WEAPON SITES IN GAZA STRIP
Israel's rescue service described the Friday incident as a shooting attack.
Prime Minister Benjamin Netanyahu said after the attack that he's calling up all reserve forces in Israel's border police to "confront the terror attacks."
ISRAEL'S NETANYAHU AGREES TO HALT JUDICIAL REFORM FOR NOW AS MASS PROTESTS CONTINUE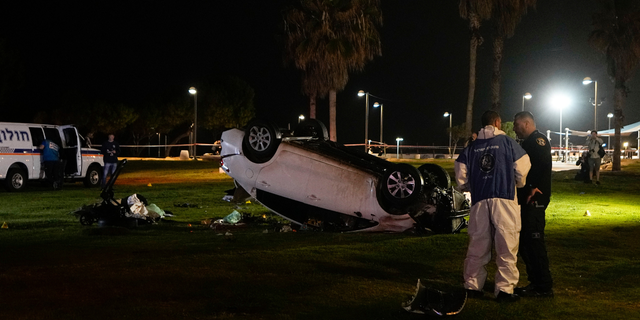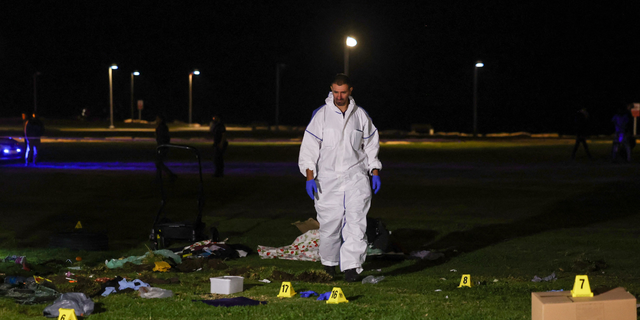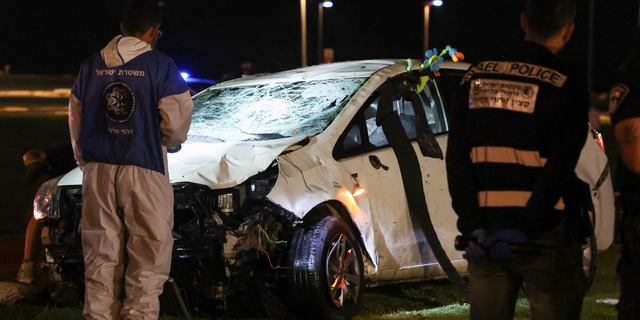 Hamas praised the Tel Aviv attack as a response to Israel's "crimes against Al-Aqsa Mosque and worshippers."
In a separate incident on Friday, two British-Israeli women were killed by a settlement in the West Bank.
CLICK HERE TO GET THE FOX NEWS APP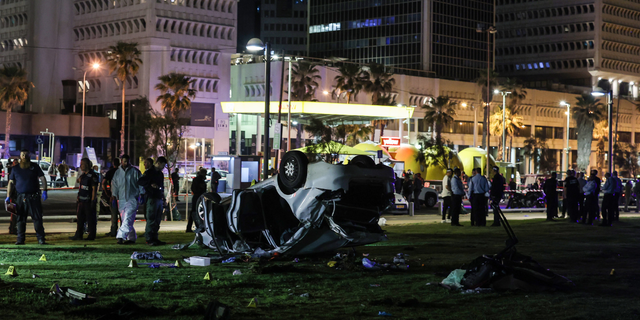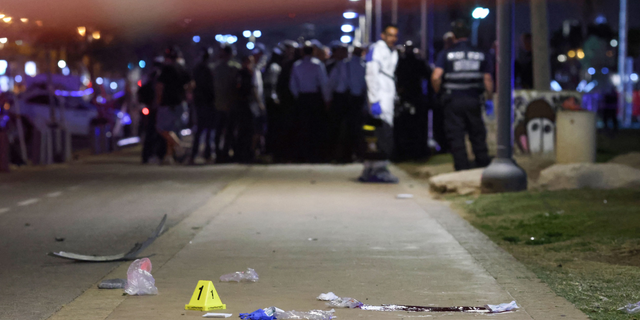 The attack comes at a time of increased tensions between Israel and Hamas and as the Jewish Passover began on Wednesday. The Muslim holy month of Ramadan is also continuing.
Fox News' Paul Best and The Associated Press contributed to this report.