Talking on a mobile phone even for a very short time each week can raise the risk of high blood pressure — a major cause of heart attacks and strokes.  
That's according to new research out of Southern Medical University, as SNWS, a British news agency, has reported.
Those who spent just 30 minutes a week talking — even hands-free — on their cellphones were 12% more prone to hypertension.
CAN HEART FAILURE RISK SHOW UP ON A SMARTWATCH? IT'S POSSIBLE, STUDY SAYS
And just six hours a week of chatting on a cellphone raised the risk to 25%, the same source said. 
Lead author Professor Xianhui Qin of Southern Medical University in Guangzhou, China, said, "It's the number of minutes people spend talking on a mobile that matter[s] for heart health, with more minutes meaning greater risk."
He also said, "Years of use or employing a hands-free set-up had no influence on the likelihood of developing high blood pressure."
The research was published in European Heart Journal – Digital Health, a journal of the European Society of Cardiology, on May 5, 2023. 
HYPERTENSION, THE SILENT KILLER: WHAT IS IT? 
The Chinese team analyzed some 212,000 people from the U.K. Biobank — a database containing genetic and other health information on some half a million British people. 
A total of 212,046 adults aged 37 to 73 years without hypertension were included, the study noted. They were tracked for an average of 12 years. 
Participants who spoke on a mobile phone for 30 minutes or more per week had a 12% increased risk, compared to peers who used cellphones less regularly, the study found.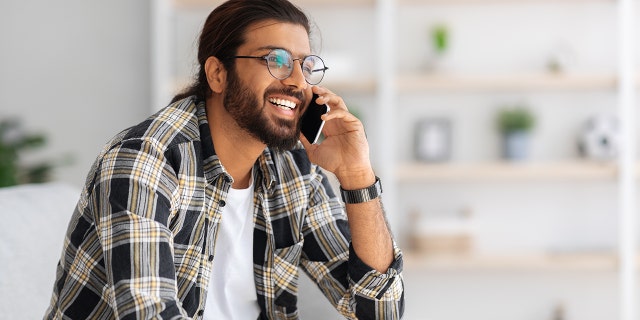 Looking at the results in more detail, the weekly usage time of 30 to 59 minutes; 1-3 hours; 4-6 hours; and over 6 hours was associated with the corresponding risks of 8%, 13%, 16% and 25% increased raised risk, the researchers said.
This was compared to participants who spent less than five minutes per week making or receiving calls.
Overall, mobile phone users had a 7% higher risk than non-users.
Also, the likelihood of developing high blood pressure rose by a third (33%) in those with a high genetic risk who spent at least 30 minutes a week talking on a mobile phone, SWNS reported of the study.
GEN Z WON'T TALK ON PHONE — NOW, 'THE PHONE LADY' IS ON A MISSION
Overall, mobile phone users had a 7% higher risk than non-users.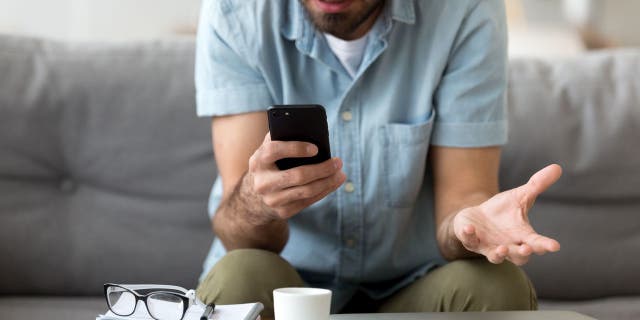 Said Professor Qin, according to SNWS, "Our findings suggest that talking on a mobile may not affect the risk of developing high blood pressure as long as weekly call time is kept below half an hour."
Mobile phones emit low levels of radiofrequency energy, which has been linked with rises in blood pressure after short-term exposure, said Professor Qin. 
It is believed that electromagnetic fields emitted by the phones are behind the phenomenon, the study said. 
TEENS ARE TURNING TO SNAPCHAT'S 'MY AI' FOR MENTAL HEALTH SUPPORT — WHICH DOCTORS WARN AGAINST
Dr. Marc Siegel, a clinical professor of medicine and a practicing internist at NYU Langone Medical Center, as well as a Fox News medical contributor, told Fox News Digital on Saturday, "The study is a classic example of the limited conclusions you can [draw] from observational research."
"The real concern would be that cellphone use may be part of a larger stress-filled lifestyle."
He added, "Granted, the database is huge, with over 200,000 people in the U.K. analyzed by Chinese researchers, with conclusions drawn about cellphone use being associated with high blood pressure beginning with 30 minutes per week and increasing with each 30 minutes."
However, he said, "the real concern would be that cellphone use may be part of a larger stress-filled lifestyle, which isn't active enough or healthy enough — and it is that lifestyle, rather than the cellphone use itself, that is associated with higher blood pressures."
Study's methodology and other details
Results of previous studies on mobile phone use and blood pressure were inconsistent — perhaps because they included a mix of calls, texts and gaming, SWNS said.
Those examined were free of hypertension at the outset, the study said.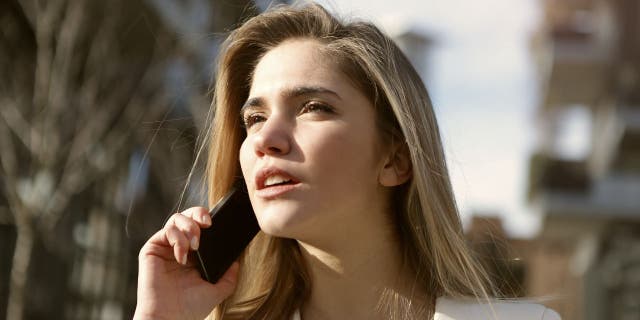 Information about the use of a mobile phone to make and receive calls was collected through a self-reported touchscreen questionnaire including years of use, hours per week and using a hands-free device/speakerphone, SWNS reported. 
Participants who used a mobile phone at least once a week to make or receive calls were defined as mobile phone users.
CLICK HERE TO SIGN UP FOR OUR HEALTH NEWSLETTER
The researchers also took into account such factors as an individual's age, sex, BMI (body mass index), race, family history of hypertension, education, smoking status, blood pressure, blood fats, inflammation, kidney function, use of medications to lower cholesterol or blood glucose levels and more.
More research is needed
The average age of participants was 54 years. Some 62% of those in the study were women, while 88% were mobile phone users.
Added Professor Qin about the study, "More research is required to replicate the results, but until then it seems prudent to keep mobile phone calls to a minimum to preserve heart health," as SWNS also noted.
CLICK HERE TO GET THE FOX NEWS APP
Almost three-quarters of the global population aged 10 and over own a mobile phone, the study noted, citing data from the International Telecommunication Union.