Baseball in 2023 includes pitch timers, bigger bases and — the ultimate horror — advertisements on jerseys.
It's understandable that money talks, and teams at this point are just delaying the inevitable. But the NewYork Mets are embracing it, perhaps to a fault.
The team debuted patches on their left sleeves Friday, an advertisement for NewYork-Presbyterian Hospital.
CLICK HERE FOR MORE SPORTS COVERAGE ON FOXNEWS.COM
However, the size, the look and the shock value immediately turned fans off.
"This is hideous. Doesn't Steve Cohen have enough money?" one Twitter user replied.
"Get swept, cancel Opening Day when it's 76 and sunny, and now reveal the worst designed ad patch known to man. Starting to feel Wilpon-esque around here!" another said.
Mets fans weren't the only critics upset with the patch. Team owner Steve Cohen, who most likely signed off on the patch, also isn't a fan.
"They're Phillies colors," Cohen said of the patch before the Mets' home opener Friday.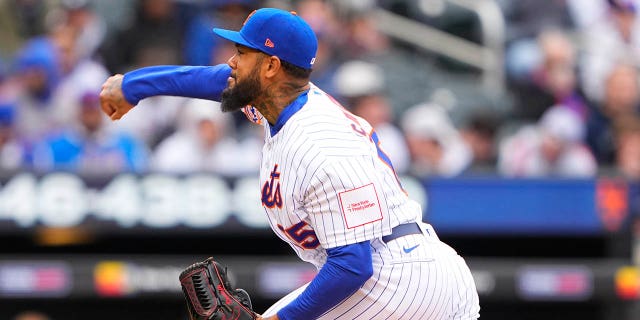 YANKEES PITCHERS HAD OVER $320,000 WORTH OF BELONGINGS STOLEN FROM THEIR TAMPA HOMES LAST YEAR
The red-and-white advertisement clashes with the Mets' blue and orange color scheme, but Cohen and NewYork-Presbyterian's CEO Steve Corwin agreed, via email, to change the patch.
"He agreed, and I agreed, that it should be more Met appropriate," Cohen said. 
There's also the irony of teaming up with a hospital given the team's notorious history with injuries. New ace Justin Verlander was placed on the injured list opening day.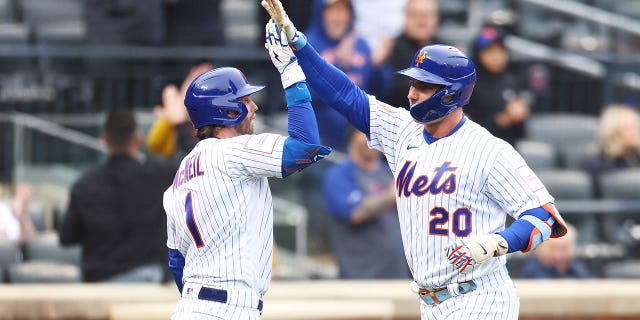 The Mets, now 4-4 on the season, did get back into the win column Friday with a 9-3 victory over the Miami Marlins.